Rest Stop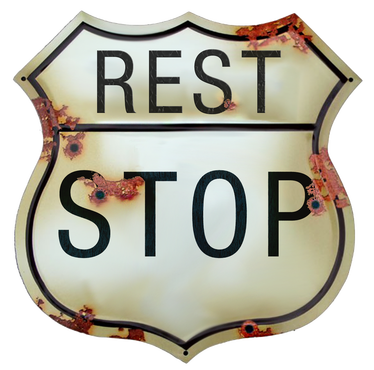 Synopsis

Based upon the short story by Stephen King, Rest Stop tells the story of a night in the life of professor John Dykstra, who writes novels under the pseudonym Rick Hardin. After a lecture, as is his practice, John Dykstra stops at a local bar for a few beers. On the way home, he pulls into a freeway rest stop for a bathroom break. There he encounters a man beating his pregnant girlfriend and is forced to channel his alter ego in order to handle the situation.
​
"Rest Stop" (© November 2008) Stephen King
Used by permission. All rights reserved.

Produced in conjunction with Ta-Da! Films, Rest Stop was shot on location around the Bay Area. We're proud that our key crew members, Director, Producer, Director of Photography, Assistant Director and 2nd Camera Operator, were all women.
​

Director Dana Moe, Director of Photography Alisha McCutcheon, Editor Andrew Ratermann, Composer Tony Jonick, and Producer Ilena Ferrer, fashioned distinctive stylistic sequences throughout for a unique execution of this powerful story. Additionally, Rest Stop boasts a powerful musical score and original theme song composed specially for the film; " Lost Along The Way". Listen below.


---
| | |
| --- | --- |
| Information | Lost Along The Way |
Producer: Ilena Ferrer
Screenplay: Dana Moe
Director: Dana Moe
Starring: Jake Vincent
Genre: Thriller
Status: Complete

Written by Tony Jonick and Alan Zucker
Performed by Jadyn Petterson-Rae, Alan Zucker, Dave Zirbel, Theo Cruikshank, Vince Charming, and Mark Montgomery-French
Production by Tony Jonick, Alan Zucker, and Henry Nagle
Courtesy of Tony Jonick, Kingfisher Talking Pictures
---
Accolades!
"Rest Stop" premiered at the 32nd Scary Cow filmmaking collective's showcase, ​held at the Castro Theatre in San Francisco on July 8, 2017. and received a members' award, plus awards for Best Score and Outstanding Directing, Writing, Cinematography and Editing. Still in our film festival run, "Rest Stop" was selected for the 2017 Mavericks Film Festival, winning Grand Prize, and the 2018 Night Terrors Film Festival in Denmark!